4GB COTX-X3 LoRaWAN Helium Hotspot Miner - EU 868
COTX-X3 4GB is an efficient, ready-to-use internal LoRaWAN gateway compatible with the Helium LongFi Network. This product allows you to connect to The People's Network. COTX-X3 allows you to create LoRa applications at a low cost. It also provides access to a wide range of wireless networks and bandwidth for LoRa/LoRaWAN devices. It helps the user connect to The People's Network infrastructure by enabling the benefits of participating in the Helium community.
#stock-now#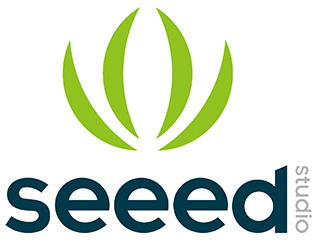 We are official distributor of SenseCAP M1 by SeeedStudio
Free shipping across
whole Europe
Technical support
+ Secure Payment
Indoor LoRa Smart Gateway
It can be wall-mounted, placed on a desktop or outdoors, and is compatible with mainstream IoT cloud platforms at home and abroad. Support international LoRaWAN standards and mainstream Internet of Things access protocols such as WiFi, BLE, NFC, etc. Rich 2G/3G/4G, eMTC/NB-IoT, WiFi, Ethernet uplink interface options, which can be referenced and deployed in multiple scenarios. Supports a Camera, Audio multimedia service interfaces, and a built-in OLED display, which can be connected to security systems and is suitable for security applications. Supports USB device expansion and flexibly responds to the needs of fragmented IoT applications. The embedded LoRa low-frequency chip can meet the coverage range of 1km-15km according to the actual deployment scenarios, the terminal can use lower power consumption to transmit data at the WAN level through the LoRa protocol.
COTX-X3 is an Open source LoRaWAN converge gateway.
It has rich backhaul options of 2G/3G/4G, eMTC/NB-IoT, WiFi, Ether- net.
Integrated mainstream of wireless IoT protocols such as LoRa,WiF- i,BLE,NFC etc.
Supports camera and audio input, has built-in displayer, GNSS/G- PS/Beidou Positioning module.
Up to 8 concurrent channels for LoRa transmission.
Embedded Semtech's LoRa chipsets, coverage range reach 10km.
Its compact size makes it ideal for indoor deployment.
Carrier-grade security level supports main cloud platforms including COTX, Actility, TTN, Jasper(Cisco), Azure, AWS, Aliyun, Tencent, etc.
Full stack sensing covergence
Provide unified access management and control for wireless access protocol heterogeneous sensor layer equipment, Support full-stack IoT sensor equipment business convergence and forwarding.
Efficient management and control, smart linkage
Visual centralized management and control, Centralized authentication and remote management of the gateway through the IoT enabling platform, Support fully automated deployment, zero-configuration online. Smart linkage strategy can be realized between sensors, local linkage can be achieved even when off-grid.
Technical parameters of COTX-X3
| Product Size | H*W*D* : 95*75*29 mm |
| --- | --- |
| Working environment | indoor:0℃~50℃ |
| Number of channels | Up to 8 channels at the same time |
| Transmit power | 27dBm |
| WIFI | 1*802.11 b/g/n2.4Hz |
| Working frequency | Europe and other regions:868MHz |
There is no 14-day return possibility for hotspots already registered on the Helium network, the equipment is then considered as personalised by the user, making it impossible to resell as is.
Related products